Board Members




As Curator, W. Kang Tchou, a historian of the nineteenth century, oversees a group of eight talented individuals who promotes New History and Us.


---




Kristoff Rerk is the head of IT. He co-ordinates engineers in both the construction and coding of our proprietary software and hardware that finds a balance between content protection and accessibility. He is constantly pushed to find new ways to improve efficiency with convenience for the public person in mind in the Cloud.


---



As Editor-in-Chief, Niamh A. Gallagher oversees the editorial and referee policy and finds direction for and a balance in public engagement with history. Her expertise is in Modern Irish History in both the local and global context.


---




Peter Sims, our head of GIS, co-ordinates a group of talented coders to develop our proprietary multimedia portal. Great and ground breaking work takes years of preparation and its success or failure occurs at the moment of implementation. Peter balances risk with performance as he leads the Research Portal into making history anew.


---
Information
Deborah Gudenkauf, Information Specialist oversees our daily operation.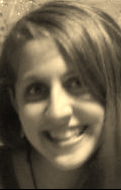 Analysis

Andrea Brody-Barre, our Manager began with us as a Research Analyst. She is a social scientist who overseas a research and consultant staff who utilizes proven statistical models to understand the data that we gather in our research portal. She also overseas our research consultants in their area of expertise. Her research staff is engaged in the study of Modern Society and Global Transformations. Her staff's current project is a part of what the University of Cambridge calls "in depth" research that elevates statistical accuracy and precision through the analysis of primary archival data gathered from late-Qing dynasty history between 1850-1865 CE.

Current project: Data gathering and analysis using statistical modeling of actual number of officials and officers in Anhui Prefecture during the Xianfeng and Tongzhi Reign Periods.

---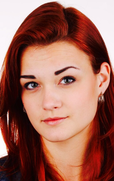 Expertise

Oksana Dynia, our Research Analyst and Consultant on Poland and Ukraine is a social scientist with training in linguistics. She currently provides analysis and consultation on matters related to Poland and Ukraine with an special emphasis on L'viv, Ukraine. Her current project is to understand how best to attract foregin domestic investment to her home city.

Through New History and Us, she now spearheads our efforts in paving the path of US and China investors, both corporate and independents to the "diamond in the rough" of Eastern Europe.

---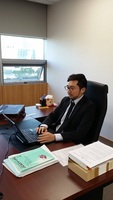 Legality

Soohyun LEE, our Reader of Law, specializes in International economic law, investor state dispute and international arbitration. No matter what project or corner of the world we operate in and from, he and his team ensures that we abide by the strictest intent and letter of the law both foreign and domestic. He also heads our Korea venture's office in Korea.
---

Security
Rodrigue Victor, our Head of Security has over 30 years of experience in the security industry in the USA. He oversees the general safety of our personnel no matter where we are in the world. He also is available to serve as a consultant on security matters.

---

Boardrooms around the Globe

Our board meet on a regular basis at reciprocal clubs of The Oxford and Cambridge Club around the Globe.

---